Join us, and the world's fastest mammal,
for an online presentation!
Yolo Basin Foundation
Bat Talks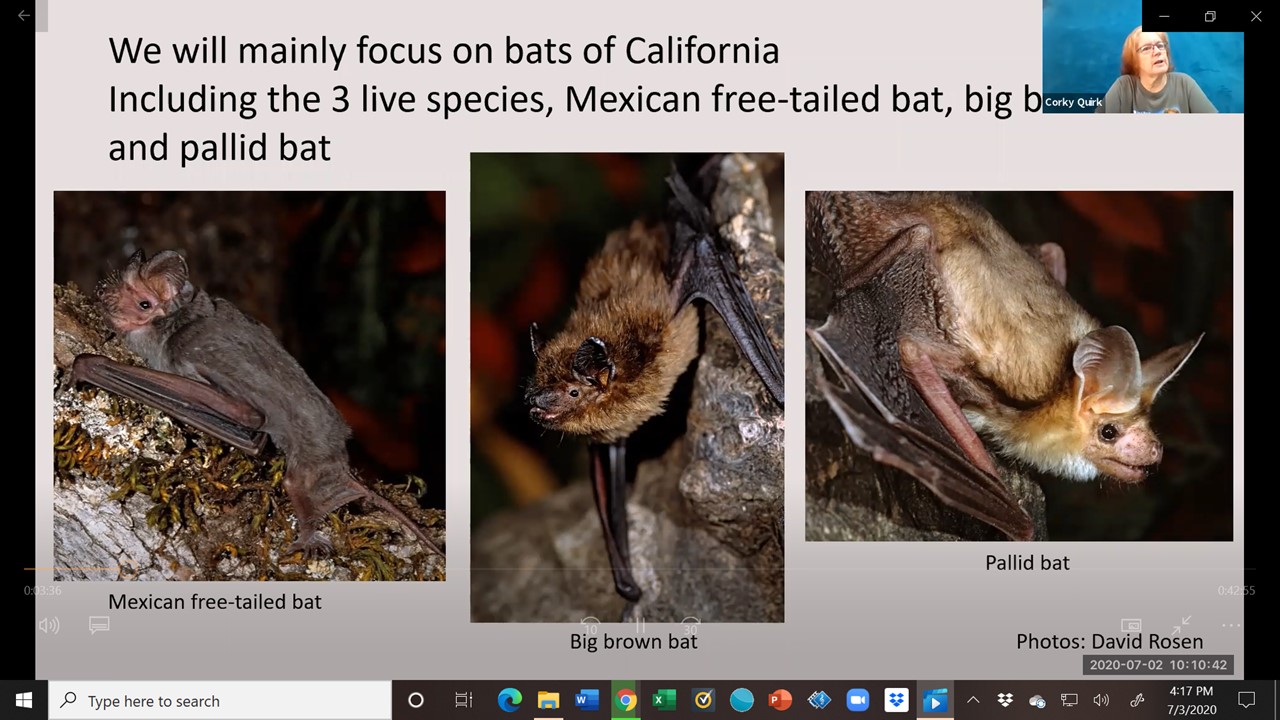 A Bat Talk is 1/2 of your Bat Talk and Walk experience!
As part of the hybrid Yolo Basin Foundation Bat Talk and Walk, you are invited to watch one of our live, virtual presentations about bats. Via Zoom you will learn about the natural history of bats world-wide focusing on bats of Northern California. You will learn about these winged wonders and their role in the environment. Part of the program includes meeting live bats via a webcam. We highly encourage all guests join us for the 45-minute presentation. To fully appreciate the evening flyout of the bats, we strongly encourage you to watch the Talk before joining us for the Walk.
Bat Talks will be via Zoom. If your Bat Walk Pod will be watching the Bat Talk together, pick your date and register. If some members of your Bat Walk Pod want to watch the Bat Talk on a different day or from a different location, they can. Simply create a new registration using a name and email for a person in that group. An event reminder with the Zoom link will be sent the day before your Bat Talk. Click on event date to register.
Please contact us if you need additional Bat Talk reservations or would like to change your reservations.