Sunday, October 10, 2021
El Macero Country Club, Davis CA
3:00-6:00 PM
After last year's virtual success, we are excited to get back together in person for this year's Bucks for Ducks event! We will be serving drinks and hors d'oeuvres in an outdoor setting at the El Macero Country Club. An online silent auction will feature talented photographers and artists, which anyone can bid on from October 4-11. During the event, connect with other Yolo Basin Foundation donors and supporters and learn more about our programs. We look forward to seeing you there!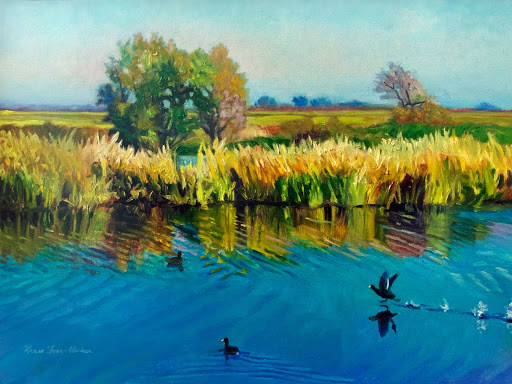 Registration opens Monday, August 23 and closes Friday, October 8.
Stay-tuned for online auction information!
Sign up for our electronic newsletter to receive the most up to date information about our events and programs.
Not a member of Yolo Basin Foundation? Join today!
Questions?
Contact Felicia Dunn fdunn@yolobasin.org