Flyway Nights is a monthly speaker series highlighting environmental issues, current research topics in conservation,
and natural history of Northern California.
Talks are scheduled at 7 p.m. on the first Thursday of the month from November through April. Events are virtual, via Zoom. Pre-registration will be required to receive event link. Talks are an hour to 90 minutes in duration. Flyway Nights is free to Yolo Basin Foundation members and open to the public. A $10 donation is suggested for non-members. After the program, recordings are added to our YouTube Channel. If you miss the presentation, you can view it at https://www.youtube.com/YoloBasinFoundation.
---
2021-22 Flyway Nights
---
Yolo Basin Foundation
Graduate Student Fellowship Recipients


Dive into Aquatic Ecology, Climate Change, and Historical Ecology Research
Thursday, November 4, 2021
Recording Available on YouTube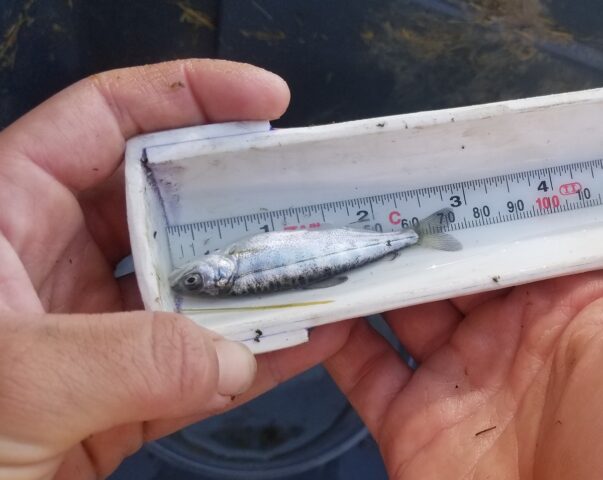 Mattea Berglund – Ecology graduate student at UC Davis.
Mattea's research focuses on how human-driven change impacts aquatic ecosystems, with the goal of informing effective and equitable management strategies.
Research summary
In flood years, the Yolo Bypass provides valuable floodplain habitat to juvenile salmon. With relatively little floodplain habitat remaining in the Central Valley, it is important to understand how habitat change affects salmon. Microbiome analysis, identifying the microscopic organisms that live on and in an animal, provides a unique tool for studying how habitat conditions impact animals. Microbiomes influence health in many species, yet salmon microbiomes remain poorly understood. Mattea will use genetics to learn how juvenile Chinook salmon microbiomes differ between floodplain, agricultural, and river habitats.
Clancy McConnell – 4th-year Ph.D. candidate in geography at UC Davis.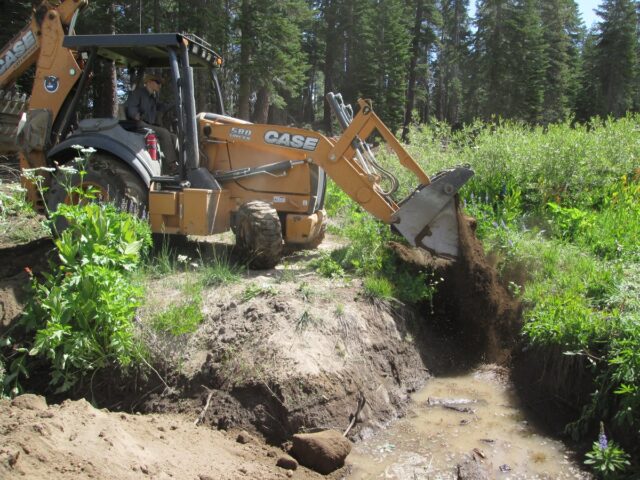 Clancy has a masters in ecology and bachelors in environmental science, also from UC Davis. He grew up in Tuolumne County but now calls Davis his second home.
Research summary
Clancy is studying the historical ecology and restoration of lower Putah Creek and the Yolo Basin. In the first study, he will examine how the pattern of riparian (riverside) vegetation changed between 1905 and 2005 as a result of hydrologic changes due to the creation of Monticello Dam and Solano Dam. In the second study, he will create a model for riparian succession (the pattern of vegetation growth) in order to identify the effects of large restoration projects on habitat connectivity along lower Putah Creek and the western edge of the Yolo Basin. In the third study, he will use information from the first two studies to create a model to project possible outcomes of different types of restoration under potential future climate change.
Junna Wang – PhD candidate in the Graduate Group in Ecology, University of California, Davis.
Junna lived in China before she joined UC Davis. Her major study areas are freshwater ecology and hydrology. She is interested in how land cover in watershed affects physical, chemical, and biological processes in streams, lakes, and wetlands, and how climate change interacts with hydrology to influence species interactions, community structure, and dynamics in freshwater ecosystems.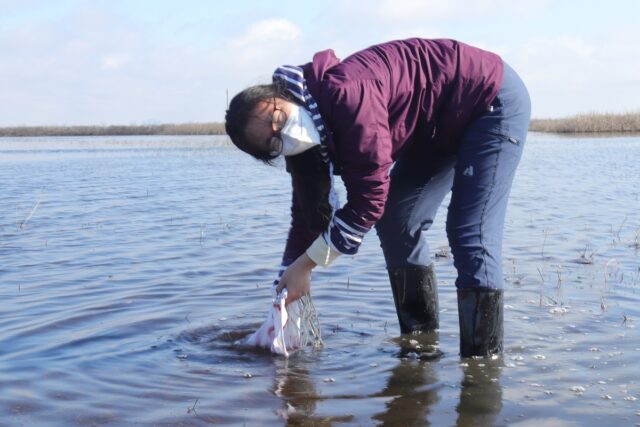 Research summary
What Supports Aquatic Food Webs in the Yolo Bypass Wildlife Area: Autotrophic Production or Terrestrial Detritus?
Recent studies show that zooplankton is a significant food source for juvenile native fishes in the Yolo Bypass. Yet little is known about food sources for zooplankton. Are they from terrestrial detritus, or from aquatic primary production? The answer to this question has significant implications for ecological management and restoration.
---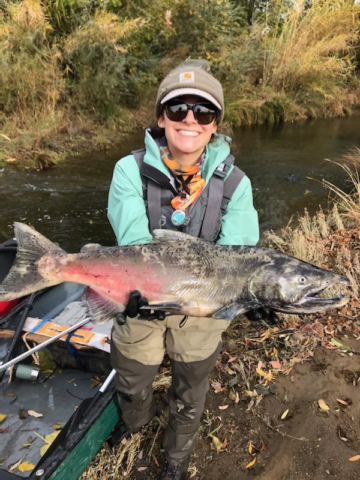 Salmon of Lower Putah Creek
Mackenzie Miner
Thursday, December 2, 2021
Recording Available on YouTube
Historically, salmon spawned intermittently in Lower Putah Creek but following the construction of multiple dams on the creek in the mid-1900s and the occurrence of severe drought conditions, salmon were extirpated for several decades. However, in recent years, after the implementation of a natural flow regime and strategic flow management practices, salmon have been observed spawning in the upper reaches of Lower Putah Creek and juvenile salmon have been captured on their way.
Mackenzie's research seeks to characterize the process of salmon reestablishment in newly rehabilitated habitats, furthering our understanding of reconciliation ecology and her interests focus on identifying ways to encourage biodiversity in urban ecosystems.
---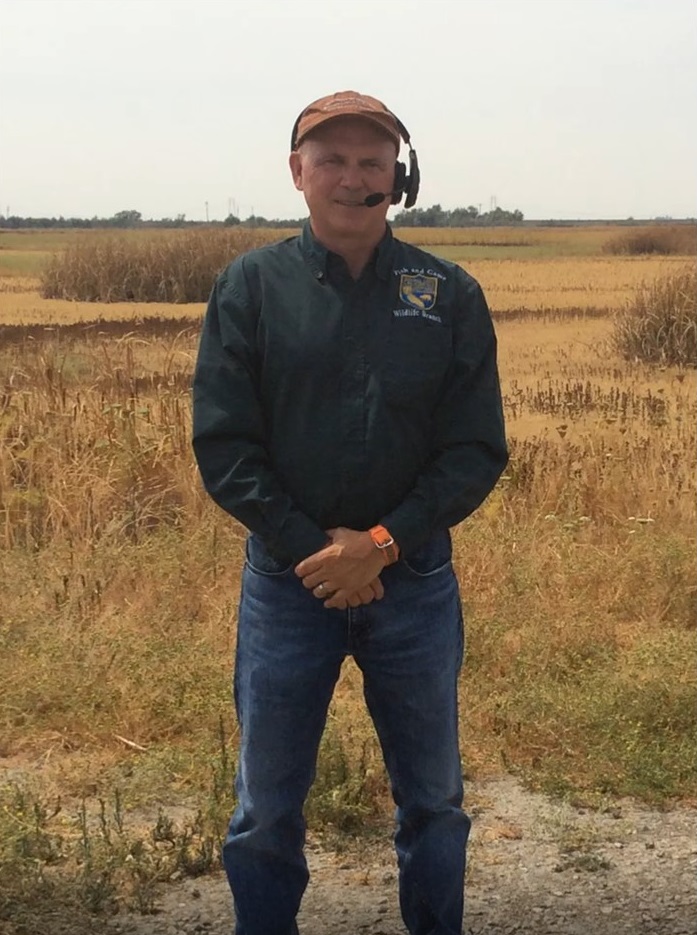 Current Status of the Yolo Bypass Wildlife Area
Joe Hobbs – Manager, Yolo Bypass Wildlife Area
Thursday, January 6, 2022
Recording Available on YouTube
Joe Hobbs will give updates on the pollinator field project by River Partners, continued bridge and canal work by Ducks Unlimited, and ongoing research projects being conducted in the Wildlife Area.
Joe Hobbs has been the Yolo Bypass Wildlife Area Manager since 2018. Previously, he was the Statewide Elk and Pronghorn Coordinator. During his 21 years with the California Department of Fish and Wildlife, he has worked in the wetlands program, timber harvest review, and the private lands management program. He also worked for the Department from 1992 to 1997 in Wildlife Management as a student assistant while going through undergrad and graduate school at California State University, Sacramento. Joe completed his M.S. on the Fall and Winter Distribution and Habitat Use of the Tule Greater White-fronted Goose in the Sacramento Valley.
---
Motus Wildlife Tracking System Network for the West
Mary J. Whitfield – Research Director, Southern Sierra Research Station
Thursday, February 3, 2022
Recording Available on YouTube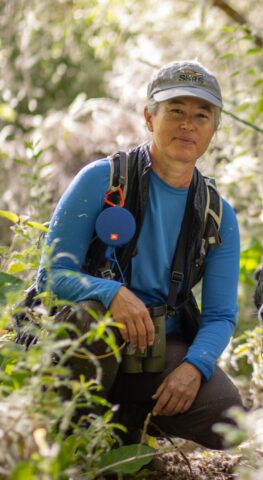 The Motus Wildlife Tracking System (https://motus.org/) is an international collaborative research network of automated radio-telemetry receiving stations spearheaded by Bird Studies Canada (BSC). The Motus tracking network comprises more than 800 receiver stations from the Canadian Arctic to South America, operated by more than 300 collaborators. It facilitates landscape-scale research and education on the ecology and conservation of migratory animals. In 2018, the Partners In Flight Western Working Group began the Western Motus Initiative because, despite the successes of Motus research using the existing network, there were notable and significant gaps across the western portions of North and South America. The lack of Motus stations in the west further exacerbates the migration ecology knowledge gap between eastern and western populations of small birds (Carlisle et al. 2009, Bayly et al. 2018). Building on the success of the Motus Wildlife Tracking System Network in the east, we promoted the expansion of this technology to meet pressing information needs for western birds and other wildlife to inform conservation actions within the next decade. In this presentation, I will talk about the Partners in Flight Western Working Group's Motus initiative, our progress to date, and ways that people can help build the Motus network in the west.
Mary J. Whitfield is the Research Director at the Southern Sierra Research Station. She holds a B.S. degree in Wildlife and Fisheries Biology from U.C. Davis, and a M.S. degree in Biology from California State University, Chico. Her research interests include conservation biology, breeding ecology (particularly with the Willow Flycatcher, Brown-headed Cowbird, and Yellow-billed Cuckoo), behavioral ecology, full lifecycle research, and riparian systems. She has been actively involved with the Partners In Flight Western Working Group (PIF WWG) for over 10 years and is currently leading the PIF WWG Western Motus Initiative.
---
Golden-State Snakes: An Introduction to Some of California's Most Spectacular Serpents
Michael G. Starkey – Founder and Executive Director, Save The Snakes

Thursday, March 3, 2022 at 7 p.m.
Recording Available on YouTube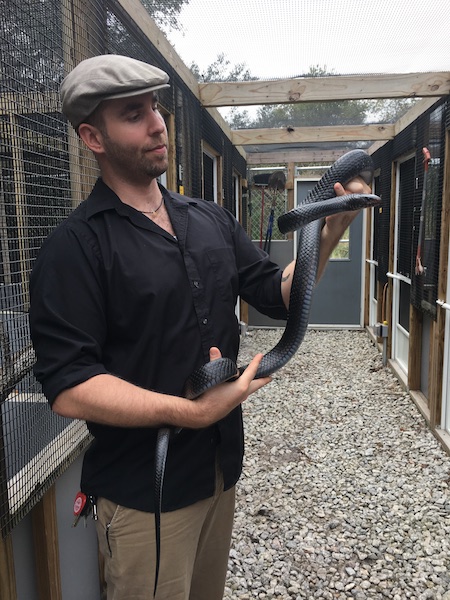 This presentation teaches community members about the ecological importance of snakes, identification of Californian venomous vs non-venomous snake species, precautionary measures to avoid snakebites, and first aid and treatment in the event of a snakebite. You will also learn facts and dispel myths about snake species in your backyard! In this fun, interactive and family-friendly program, Save The Snakes Founder & Executive Director Michael Starkey will answer all your questions about snakes!
Michael G. Starkey is a conservation biologist, ecological consultant and public speaker working to educate and involve the public in wildlife conservation issues. Michael has a diverse background in the field of wildlife conservation and he has worked as an ecological consultant for environmental consulting firms and government agencies such as the U.S. Fish & Wildlife Service and the California Department of Fish & Wildlife. He has worked with a wide diversity of wildlife, including San Francisco gartersnakes, giant gartersnakes, California tiger salamanders, bats, ringtails and Yucatán black howler monkeys. Michael has developed and implemented community-based conservation initiatives that focused on the protection of wildlife populations in Belize and Ghana. Michael is the Founder of Save The Snakes and serves as Executive Director. He uses his knowledge of snake ecology, positive attitude to inspire, and enthusiasm for snake conservation to engage the public with protecting these beautiful animals. Michael has given presentations around the world to inform the public about the threats facing wildlife and to help nurture a society that respects and appreciates nature and wildlife.
---
Sacramento Perch
Claire Ingel – Senior Environmental Scientist, California Department of Fish and WildlifeMax Fish – Senior Scientist, Native Fishes Conservation and Management Program, CDFW Fisheries
Thursday, April 7, 2022
Recording Available on YouTube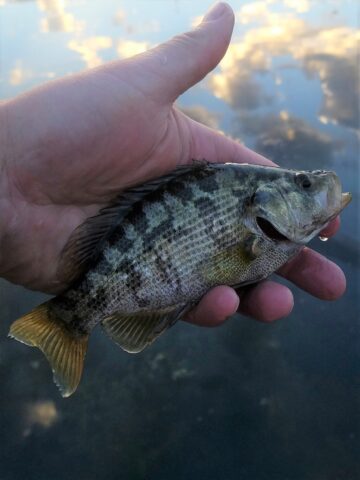 Sacramento Perch is a California native fish that was once common and abundant throughout the Central Valley, but now struggles to survive in its native habitat. One of the main reasons for its decline has been the introduction of nonnative species to the Sacramento-San Joaquin River Delta and Central Valley. While remarkably resilient in various temperature and water quality conditions, this species competes poorly with other fish, especially sunfishes. One of the most unique populations of Sacramento Perch was rescued from the drying Jewel Lake in 2014 and now live in the demonstration wetlands ponds located at the YBWA Headquarters. This presentation highlights their journey to the ponds and CDFW's management efforts along the way.
Claire is the Statewide Coordinator for the Native Fishes Conservation and Management Program in CDFW's Fisheries Branch, which focuses on the restoration and recovery of all California native fish species. She has been a part of the CDFW Sacramento Perch management team for almost three years. Her experience includes habitat conservation, aquatic education, drought response, and direct management of native fish populations.
Max is a Senior Scientist for the Native Fishes Conservation and Management Program in CDFW's Fisheries Branch, which focuses on the restoration and recovery of all California native fish species. He has been a part of the CDFW Sacramento Perch management team for eight years. His experience includes management, monitoring, risk assessment and translocations of Sacramento Perch throughout California.
---
Yolo Basin Foundation offers Flyway Nights on the first Thursday of the month from November to April. A $10 donation to support the Foundation's wetland education programs is suggested. Yolo Basin Foundation members are free. For more information, email us mherrera@yolobasin.org.
Recordings of previous talks are available on our YouTube Channel